Best Wilson Gloves of 2023
Wilson's sterling reputation in the baseball glove industry has been built over decades. The first Wilson A2000 glove appeared in 1957, and many of the greatest players throughout the 20th century used Wilson gloves, including Ted Williams and Greg Maddux. Wilson's first A2K model appeared fifty years later, in 2007. Now, over 27% of Major League Baseball players use Wilson gloves during games, including superstars like Mookie Betts, Clayton Kershaw, and Tim Anderson (among many others). With such an impressive roster of gloves and sponsored athletes alike, it shouldn't come as a surprise that Wilson remains a top option for prospective buyers of all positions, ages, and skill levels. And while some of their yearly releases come and go without much hoopla, a select few A2000 and A2K models stand out from the crowd.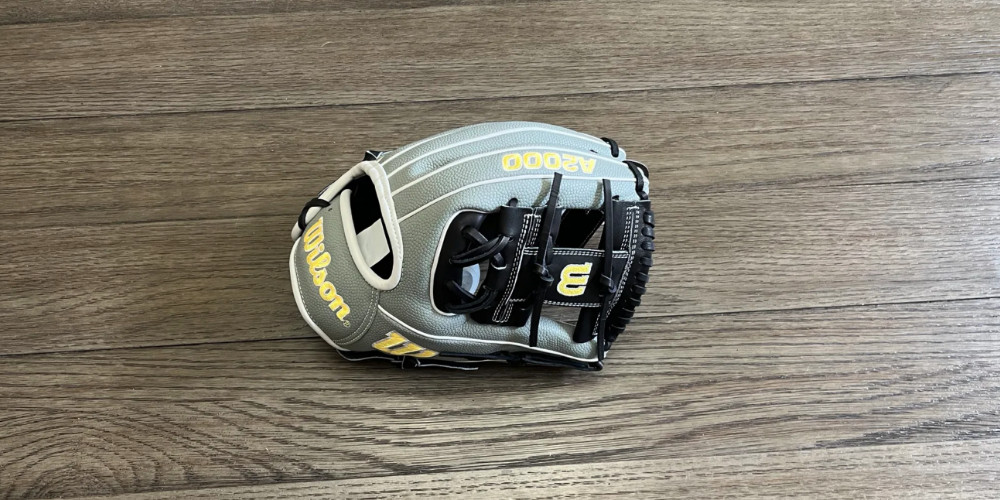 The 2022 Wilson A2000 1786 infield glove is made from ProLux Leather, and its liner has a richer, softer feel against your hand. The all-new comfort sleeve is the finishing touch, concealing the binding in the wrist for more comfort than ever before. In addition, this 11.5-inch glove features a shallow pocket design and classic H-Web that middle infielders prefer to secure the ball, make quick transfers, and fire off throws. Red bold logos on blonde and saddle tan pro stock leather bring the perfect amount of spark to a textbook glove design. The Wilson A2000 1786 infield glove is currently retailing for $299.95, and can be found for around $200 on SidelineSwap.
Our Expert's Take:
Although Wilson has dozens of fantastic infield gloves to choose from, this A2000 1786 model (released in 2022) exists in a league of its own. In fact, some glove sellers are calling it the number glove in the current market; meaning, any baseball glove market. That's high praise. What isn't debatable is that infielders can't get enough of the H-Web, flat finger binding, and double lacing because they help keep the pocket shallow. While this glove is difficult to break in, that's going to be the case with any A2000 model. And although I'm highlighting this 2022 release, these is a more recent 1786 model that deserves mention, too: the 2023 Autism Speaks A2000 1786 glove, which was designed to share a message of understanding and acceptance for people with autism. Talk about creating a wonderful product to promote a worthy cause. So regardless of which 1786 model you decide is best for you, it's good to know that the company behind the glove is doing something special with your support.
Wilson's 2023 Mookie Betts A2K MB50 outfield glove is engineered with lightweight royal blue and white SuperSkin, a moisture-resistant material that sheds glove weight and improves control when tracking fly balls in the gap and robbing home runs at the wall. Mookie's signature is imprinted in the royal blue Pro Stock Select leather palm, and double palm construction forms to your hand during the break-in process for an unmatched feel and fit. Command this 12.5-inch glove to corral any ball hit your way and flash the subtle gold binding to bring luster to the outfield. The 2023 Wilson A2K MB50 outfield glove is currently retailing for $399.95 and can be found for comparable prices on SidelineSwap.
Our Expert's Take:
My two favorite MLB teams are the New York Yankees and the San Francisco Giants. And considering that Mookie Betts has played for both of those teams' bitter rivals, I am not a Mookie Betts fan. Yet, I can't say the same about his signature A2K glove. I usually don't prefer SuperSkin, but this moisture-resistant material seems to fit this glove seamlessly—not to mention that this synthetic leather makes the glove extremely lightweight, which is a major benefit since outfield gloves tend to be heavy. The SuperSkin also makes this glove easier to break in than many other Wilson models, which is another pro. And I can't pretend that this glove's royal blue, white, red, and gold colorway isn't awesome. Regardless of whether or not you like Mookie Betts the player, you have respect Betts' signature glove. Perhaps you might even want one of your own.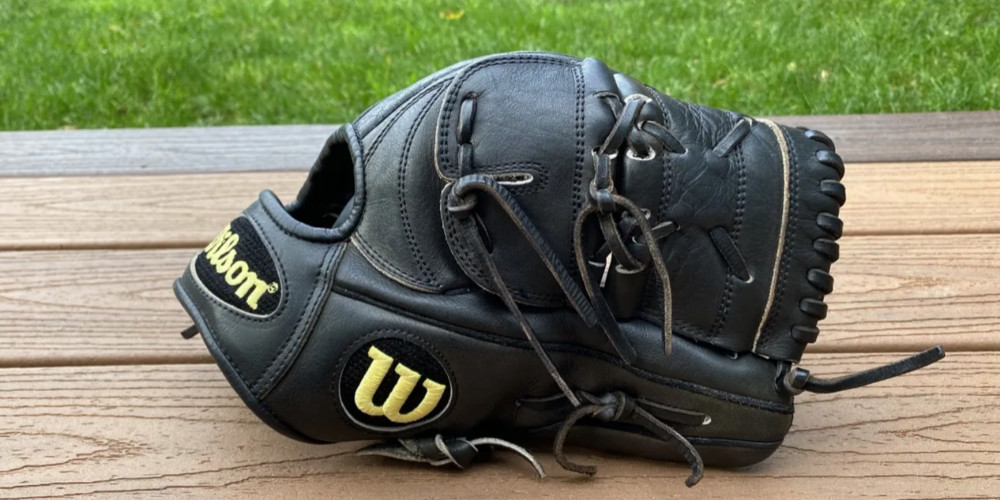 Wilson's 2021 Clayton Kershaw A2000 CK22 pitcher's glove features black Pro Stock leather and iconic traditional Logos with a deep pocket and closed 2-piece web, perfect for grip changes and pitch concealment. In addition, this glove boasts a DriLex wrist lining with a rolled dual welting that will keep your hand comfortable on the mound. Three-time Cy Young winner Clayton Kershaw knows what works—and that's why he's thrown nearly every pitch of his big league career with this exact glove. The Wilson Clayton Kershaw A2000 CK22 baseball glove is currently retailing for $299.95, and can be for as low as $245 on SidelineSwap.
Our Expert's Take:
I might be biased when it comes to this A2000 CK22 glove, because I had an older version of it when I was playing travel baseball over a decade ago and loved it. Its closed 2-piece web is among the best options for avoiding opponents' prying eyes, and something about this completely black colorway combined with electric yellow stitching has always been a favorite of mine. All things considered, this A2000 model could be considered the perfect pitcher's glove. After all, who other than Clayton Kershaw would you want to replicate on the mound?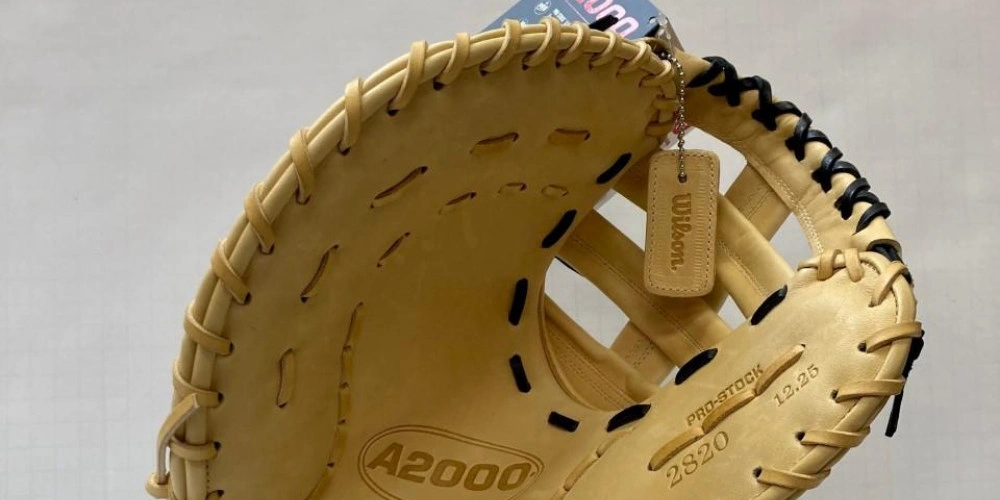 The 2021 Wilson A2K 2820SS first basemen's mitt is made from the top 5% of Pro Stock Select leather, and undergoes three times more hand shaping by Wilson master technicians. It comes in 12.25 inches with a conventional, open back web with blonde and saddle tan Pro Stock Select leather, chosen for its consistency and flawlessness AND a black SuperSkin that's twice as strong as regular leather, but half the weight. Lastly, this glove implements rolled dual welting for long-lasting shape and quicker break-in plus double palm construction, providing maximum pocket stability. The 2021 Wilson A2K 2820SS First Basemen's Mitt is currently retailing for $379.95, and can be found at comparable prices on SidelineSwap.
Our Expert's Take:
Unsurprisingly, Wilson does a wonderful job with their first basemen's mitts. But this 2021 A2K 2820SS model has proven itself to be the very best. Most notably, this glove is made with the Wilson A2K's typical Pro Stock Select leather that can be seen with a 'snake skin' sort of design on the mitt's brown sections, which is a subtle but awesome inclusion. In addition to those leather sections, this glove also offers a partial SuperSkin design (fun fact: Wilson's SuperSkin was initially created for basketballs), which is the mitt's black sections you see. This SuperSkin also makes the mitt easier to break in. And while some first basemen's mitt don't mold to their players' hand very well, this model's double palm construction should solve that issue. In total, this A2K 2820SS should be among your top considerations when shopping for a first base mitt.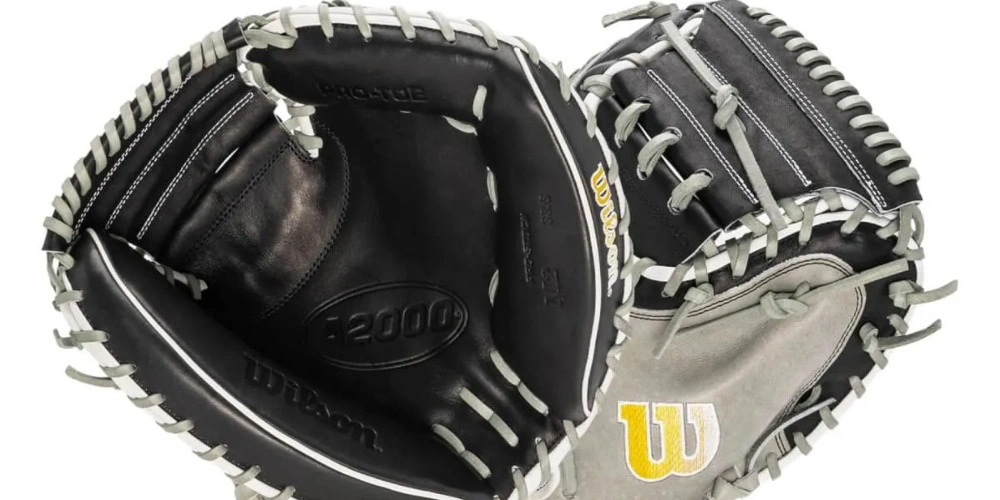 Wilson's 2023 A2000 M2 Catcher's Mitt is constructed from Pro Stock leather that delivers the unmatched feel and relentless durability required behind home plate, along with integrated thumb protection to help players through the grind of countless pitches in the bullpen or on the field. This catcher's mitt features a redesigned ProLux leather liner and a flat finger binding for a softer, more comfortable feel that offers top-notch finger protection in the field. Wilson's all-new comfort sleeve conceals the binding in the wrist for more comfort than ever before. The Wilson's A2000 M2 Catcher's Mitt is currently retailing for $299.95 and can be found for comparable prices on SidelineSwap.
Our Expert's Take:
Wilson takes pride in collaborating with professional players in order to figure out exactly what they're looking for in a glove (or mitt), and all of the awesome features that this mitt boasts is a direct result of that feedback. The Half Moon web and especially deep pocket are a deadly combination for catching runners trying to steal second base, and this mitt's grey and black colorway with yellow accents is a gorgeous combination. If you're looking for a high-quality piece of leather with beautiful looks to boot, then this 2023 Wilson A2000 MS mitt might be right for you.
Conclusion
Wilson makes it easy for their customers to adore their gloves. Interestingly enough, though, the stat I mentioned earlier about 27% of MLB players using Wilson gloves is a significant decrease from five years ago. Granted, this is because Rawlings struck a deal with the MLB a few years back to become the "Official Glove of Major League Baseball", which certainly didn't help Wilson's percentage. Yet, who knows what the future will hold? Maybe you'll fall in love with one of these Wilson gloves, make it to the MLB, and bring that 27% up some. That's what I'm hoping for—and I'm sure Wilson hopes for the same.