Best Louisville Slugger Bats of 2023
Louisville Slugger has been producing high-quality, elite level bats since the company was founded in 1855. Yep, you read that right. Louisville Slugger has been around for 168 years. And what's even more astounding is that their quality and consistency has continued to improve over that long, long time—especially when it comes to metal bat models. Their research and development team has utilized top-notch bat technology to innovate new and improved models year after year, placing a continued emphasis on durability—and 2023 is no different. They've got a fresh bunch of bats across a range of price points that are selling fast and receiving exceptional reviews.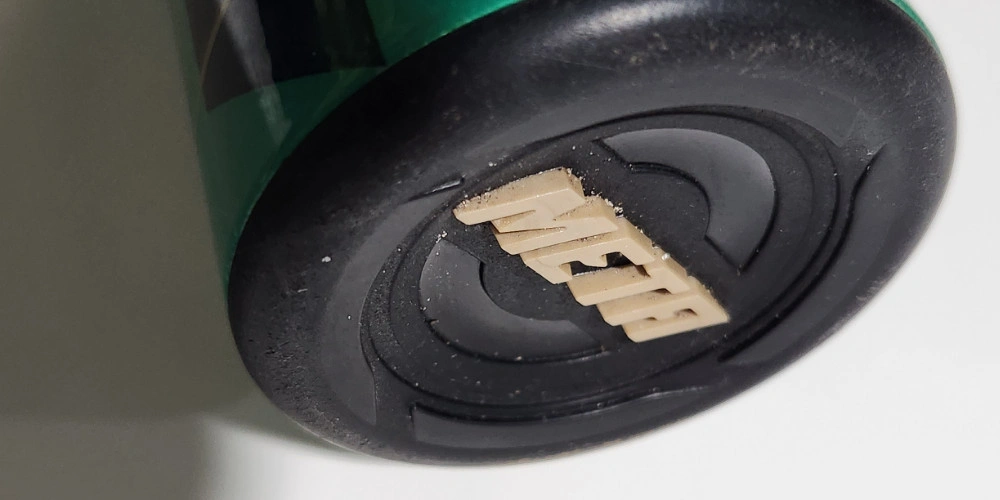 We had to start with (arguably) the world's most popular metal bat model: the 2023 Louisville Slugger Meta. Although this bat hasn't been out for long, both BBCOR and USSSA versions have been getting praise from hitters—especially in youth baseball. The 2023 USSSA Meta model is the #1 selling composite bat in the youth market by far, and that doesn't look to be slowing down anytime soon. Yet, it's also the most expensive bat on this list, with the BBCOR currently retailing at $499.95 and the USSSA version at $399.95. (The good news: you can find it for much less on Sideline.)
Our Expert's Take
The Meta features a three-piece design that's fully composite from top to bottom, and offers a lightweight feel that caters more toward contact hitters than power guys. And while Louisville Slugger is as close to a sure thing as there is in the bat world, this Meta model is one of their best offerings in recent memory.
And while you can customize your Meta's color, the teal green color that's displayed in the photos is gorgeous.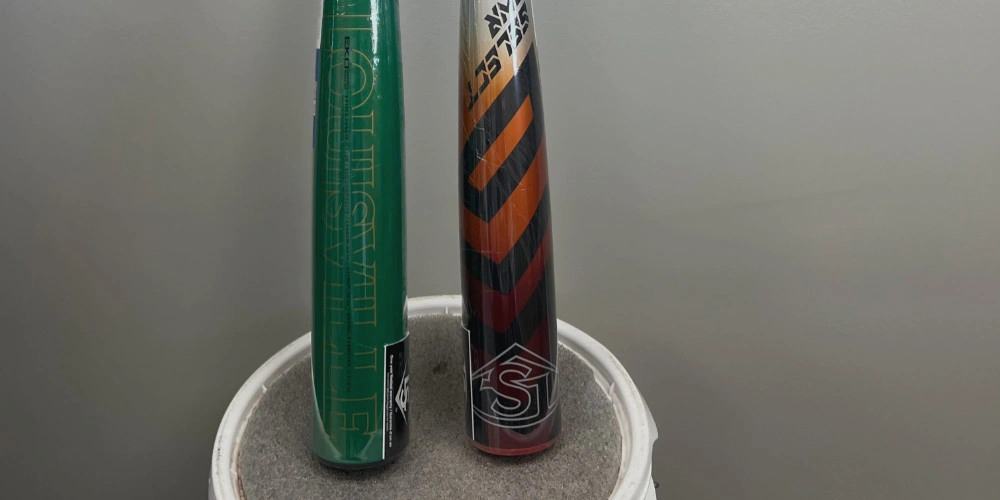 Next up is the 2023 Louisville Slugger Select PWR. While also new to the market, this bat is a lot different than the first one on our list. Unlike the Meta, the 2023 Select PWR caters to power hitters. It offers a three piece hybrid design, with a premium alloy barrel that boasts a bigger than average sweet spot. The weight in the Select PWR is distributed more toward the end of the barrel, so although it isn't quite as balanced feeling as the Meta or many other bats in Louisville Slugger's roster, the Select PWR more than makes up for it with its power appeal. If you're in the lineup to drive in runs, then this bat should be right up your alley. Like every other Louisville Slugger metal model, the Select PWR is available in both BBCOR and USSSA versions—while also costing $100 less than the Meta (the BBCOR version currently retails at $399.95, and the USSSA version at $299.95).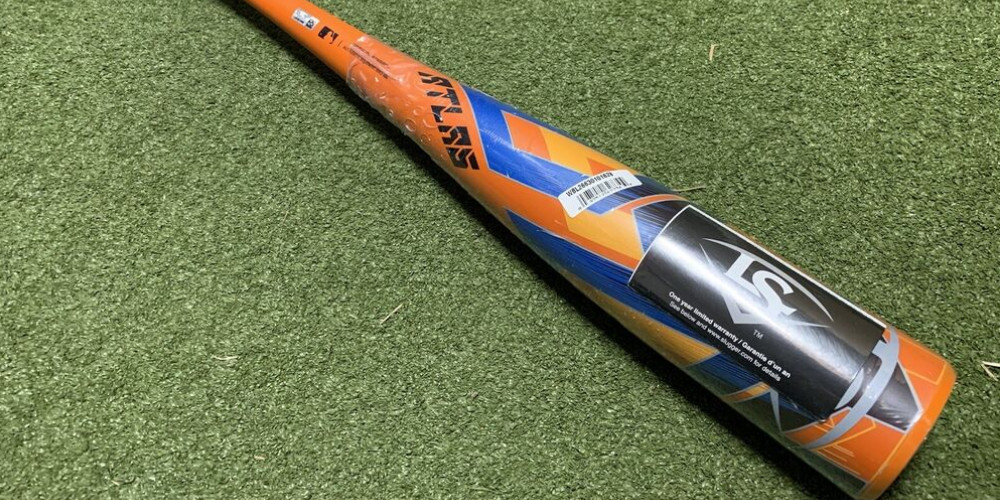 Third on our list is the 2023 Louisville Slugger Atlas. Before I get into its specifics, I want to make clear that this bat retails $299.95 on the Louisville Slugger website for BBCOR and $249.95 for USSSA. Meaning, none of these first three bats can be compared fairly because they're all at different price points. Of course the 2023 Atlas isn't going to match the Meta's performance. But if you're looking for a high quality bat at a much more affordable price than the Meta or even the Select PWR, look no further than the 2023 Atlas.
Our Expert's Take
The 2023 Louisville Slugger Atlas comes in a one-piece design that's comprised of entirely alloy from head to toe. It offers an extremely balanced and lightweight feel in the hands, which is best for contact hitters who intend to command the strike zone. Yet, don't be surprised if you see a power boost with this bat, as well, since the exceptional barrel control the Atlas provides might let you direct more balls to your sweet spot—and send them soaring over the outfield fence.
This one sits right at intersection of quality and affordability.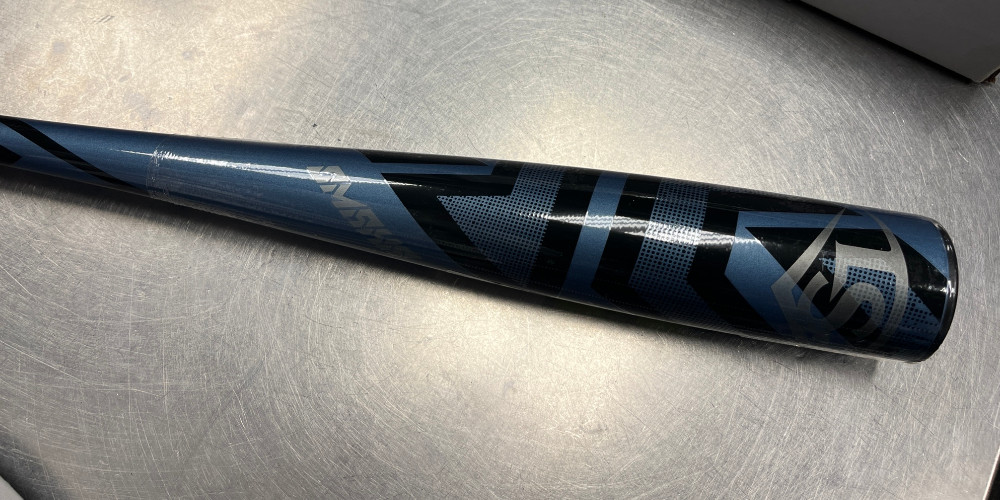 For our final brand new bat model on this list, we present to you the 2023 Louisville Slugger Omaha. Once again, Louisville Slugger continues to impress with the range of price points it offers. The 2023 Omaha BBCOR version clocks in at $249.95, meaning it's listed at $50 less than the Atlas (it isn't available in a USSSA version). And, to be honest, the slight discount is warranted, since the Omaha doesn't quite match the Atlas's quality. But if you're hoping to find a durable, dependable BBCOR bat that isn't going to break the bank, don't overlook the 2023 Omaha.
Our Expert's Take
Like the Atlas, the 2023 Omaha is a one-piece, entirely alloy design. However, while the Atlas is more catered toward contact hitters, the Omaha shines with the power it provides. It includes a PWR end cap that, in Louisville Slugger's words, "helps you turn energy and momentum into added power in your swing." And I've heard about this bat supports that statement. Although it can't match the Meta's or Select PWR's top notch performance, the 2023 Omaha is a workhorse that will produce exactly how you need it to.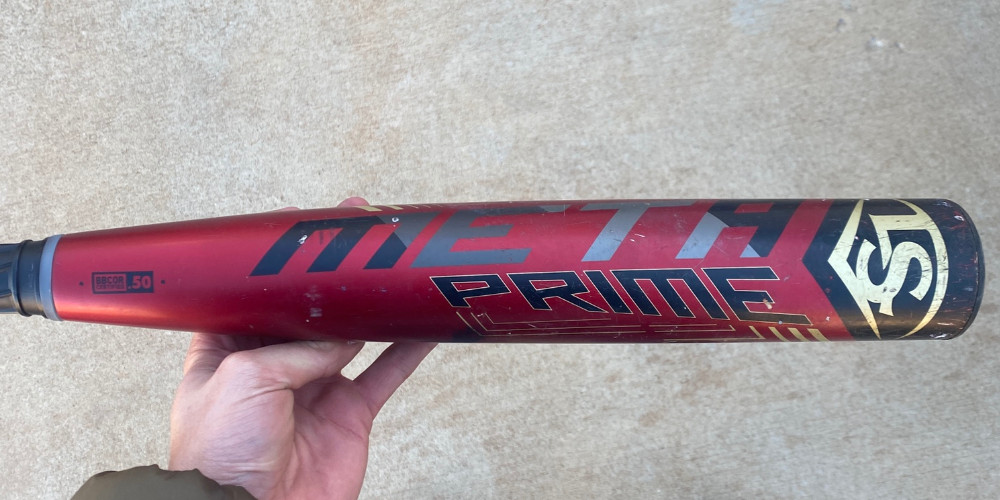 Up to this point, this list could have been called, 'Best NEW Louisville Slugger Bats of 2023', since every model thus far has been a 2023 version. But this final bat is an exception. Despite being produced over four years ago, the 2019 Louisville Slugger Meta Prime is STILL one of the best metal bats ever made—and should be considered if you're looking for a new bat this season. While this legendary bat can be quite hard to find, SidelineSwap currently offers a lot of them at prices that easily beat other sites.
Our Expert's Take
This bat comes in a three-piece, fully composite design that's perhaps best known for its balance and lightweight feel. Due to both of these benefits, the average exit speeds recorded with this bat are the best in its price range. You'd be hard pressed to find a hitter that's used this bat in the past (and perhaps still uses it) that has anything negative to say about it. It's considered one of the GOAT metal bats for a reason. If you can find a reasonable price for the 2019 Louisville Slugger Meta Prime somewhere (some places are reselling it at absurdly high rates), you should seriously consider getting it. Its quality will be tough to beat, regardless of price.
Conclusion
That concludes our list of the top Louisville Slugger bats of 2023. Again, you're not going to find a more consistent, dependable, high-quality bat producer than Louisville Slugger. And since they have an excellent model at just about every possible price point, you should be keeping Louisville Slugger at the top of your mind when shopping this season—whatever your budget may be.