Top Rawlings Bats of 2023
Rawlings will probably always be thought of as a glove company—and rightfully so, considering their gloves are world-class. Yet Rawlings also offers an excellent selection of metal bats, available in a variety of certifications and price ranges. These bats often don't receive much publicity because of their aesthetic appeal (which is, uh, lacking -- especially when compared to popular bat producers like DeMarini and Louisville Slugger). But a little bit less style doesn't mean Rawlings bats can't compete with the bats metal bats on the market—which is why I decided to give these sticks the respect they deserve. Let's get into it.

2023 ICON

The 2023 Rawlings ICON is a two-piece bat that is made of a carbon composite material that maximizes barrel size while maintaining optimal stiffness. As a result, you get more trampoline off the bat. The ICON's Zero-Loss collar and connection joint creates a smooth connection between handle and barrel to eliminate any drag or vibration. In addition, the balanced swing weight maximizes bat speed and plays to any type of offensive approach. The 2023 ICON is currently retailing for $499.95 on the Rawlings website in a BBCOR version and $399.95 in a USSSA and USA-Stamped version.
Our Expert's Take
The 2023 ICON is the newest—and best—Rawlings bat on the market. One bat seller even confided in me that this bat is "a freak of nature" in terms of swinging speed. That same bat seller told me that it's a shame how little fanfare the ICON has received upon its release (which he blamed on its unappealing color scheme), because every hitter that has bought it has been thrilled about its performance. If you're looking for a workhorse bat that's guaranteed to produce constant, high quality contact while you're at the plate, look no further than the 2023 ICON.
2022 Velo ACP

The 2022 Rawlings Velo ACP is a one-piece bat that's made from an alloy material and includes a carbon composite end cap that optimizes swing speeds while still producing an overall balanced feel for the bat. In addition, its redesigned barrel combined with the highest quality alloy affords more pop, which is seen by the ball flight upon contact. The 2022 Velo ACP is currently retailing for $279.95 in a USSSA and USA-Stamped versions, and while there aren't BBCOR versions available on the Rawlings website, there are some currently for sale on SidelineSwap.
Our Expert's Take
The 2022 Velo ACP is Rawlings' newest release from a legendary line. The Velo series is the longest running metal bat series in the current market, having started way back in 2011—a lifetime in bat years! Yet, this Velo ACP is much upgraded from its ancestors. What's most impressive about this bat is that, despite being made entirely from alloy, it still offers an extremely balanced swing, which is largely due to the composite end cap. This is a great bat that will cost you less than any 2023 release.
2023 5150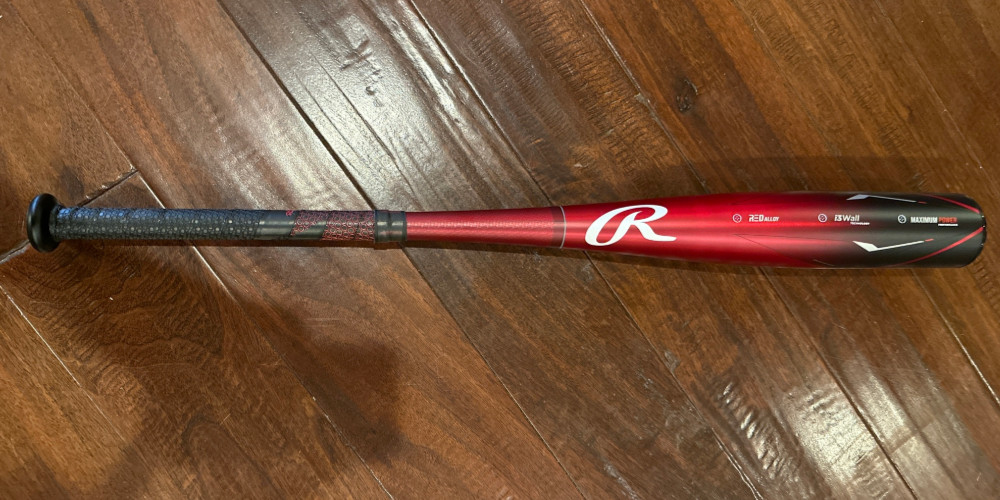 The 2023 Rawlings 5150 is a one-piece bat constructed from highly responsive aerospace grade RED alloy, that's specifically designed to enhance a power at the plate and help drive balls over the outfield fence. The fully engineered 3D variable wall technology offers the biggest 5150 barrel possible, and Rawlings' new REVgrip provides the perfect combination of grip, tack & cushion that rivals any grip available today. The 2023 Rawlings 5150 is currently retailing for $199.95 in a BBCOR version, and $149.95 in USSSA and USA-approved versions.
Our Expert's Take
The 2023 Rawlings 5150 is a power hitter's delight. The alloy its built with is said to add some pop, and hitters say that they can feel that extra power in the batter's box. The way it accomplishes this is by distributing the bat's weight more towards the end of the barrel, which also means that the 5150 isn't going to feel nearly as balanced or lightweight in the hands as the other bats on this list. But if you're a power hitter that's looking for an extremely strong, sturdy, and high-performance bat, the 2023 Rawlings 5150 might be perfect for you.
2023 Clout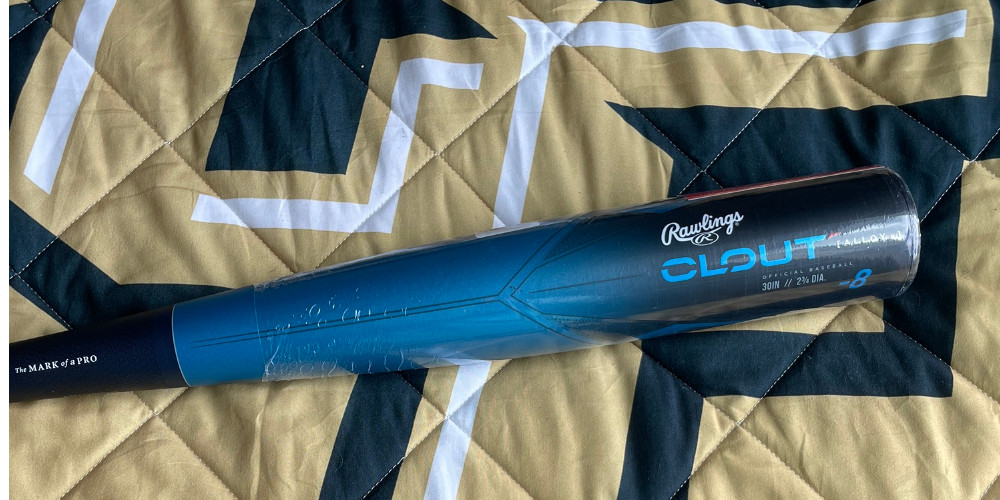 The 2023 Rawlings Clout is one-piece bat that's made with the same ultra-responsive, aerospace-grade alloy as the 5150. The Clout also comes with RevGrip, a premium grip material that provides unmatched cushion and tack. Its brand new flex technology allows for the alloy barrel to have maximum flex, while providing vibration reduction and a completely unique sound and feel. The 2023 Rawlings Clout is currently retailing for $279.97 in a USSSA version and $199.95 in a USA-Stamped version. It isn't offered in BBCOR.
Our Expert's Take
Don't let the 2023 Rawlings Clout's affordability fool you: youth baseball pitchers will be fearing the sight of this bat by season's end. Like most of Rawlings' other metal bat offerings, this bat's balance and ease of swing really makes it stand out from the pack. Granted, the 2023 Clout might not be the most aesthetically pleasing model around. Regardless of its looks, the 2023 Rawlings Clout bat should be sought after by youth baseball's hitters.
2022 Threat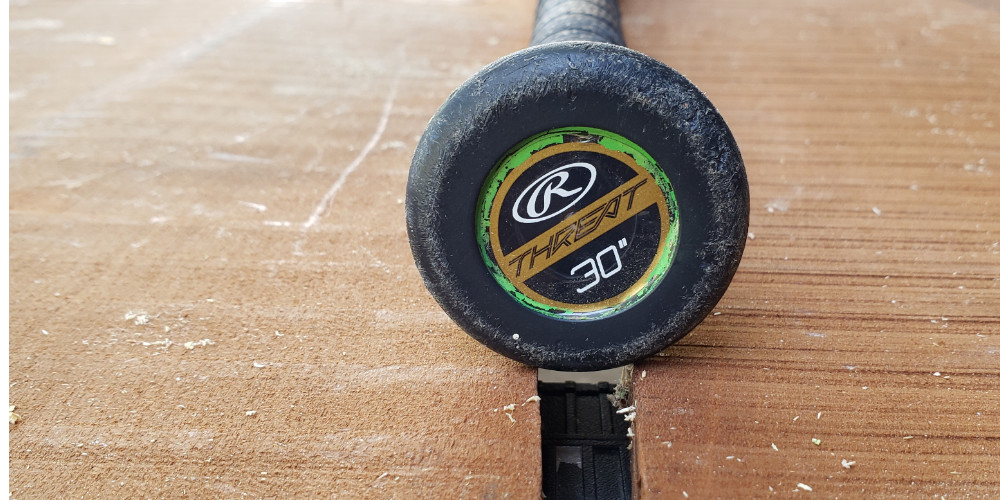 The 2022 Rawlings Threat is a one-piece, completely composite bat that was engineered with young ball players who struggle catching up with faster pitches in mind. Its 100% composite design, combined with an ultra-lightweight feel, allows you to get the barrel through the zone quicker. In addition, its composite barrel allows for more trampoline to give you insane pop off its huge sweet spot. The Rawlings 2022 Threat is currently retailing for $179.95 in both USSSA and USA-Stamped versions, and isn't available in BBCOR.
Our Expert's Take
Rarely do bat companies create bats that are designed for a specific body type. Yet, that's exactly what Rawlings did with this 2022 Threat. This bat is made for smaller framed players who need that little bit of extra bat speed to square up fastballs. In addition, this is about the best priced bat you'll encounter for any composite youth bat on the entire market. Plus, the Threat is more aesthetically pleasing than any other Rawlings bat by far. If this eye-catcher is flying under the radar now, it won't be once the youth baseball season begins.
Conclusion
I know I've said this multiple times, but it's worth repeating: don't let look of these Rawlings bats fool you. Rawlings makes bats that are meant for kids who aren't worried about being flashy. Rather, they're producing for the workhorses, those rugged, hard-nosed players who run out every ground ball like it's their last and aren't afraid to get their jerseys dirty. If this sounds like you or your kid, consider buying a Rawlings bat for this upcoming season.