The 6 Best Hockey Goalie Gloves For 2023
Some of the most important Hockey goalie equipment items are their gloves. They can cost hundreds of dollars and rightly so. The best hockey goalie gloves provide incredible protection from the puck, while still allowing flexibility for handling the stick, passing and making saves. That said, here are the 6 best hockey goalie gloves for 2023.




Starting off at number 6 is the Bauer Vapor 2X Pro.
With a CURVED Cuff to provide puck control and ThermoMax liner that provides moisture control, the 2X Pro is specifically built as one of the most popular Bauer hockey goalie gloves on the market so goalies have trustworthy, lightweight protection that's durable and breathable.




Up next is the Vaughn Ventus: a glove skillfully made for players seeking durability and moisture control.
Expertly designed with a carbon reinforced t-top for durability and a hex mesh inner liner for moisture control, the Ventus is engineered to provide hockey players the best of both worlds when it comes to durability and top-of-the-line breathability.




The Vaughn Velocity V6 is a glove that provides goalies with excellent protection and comfort.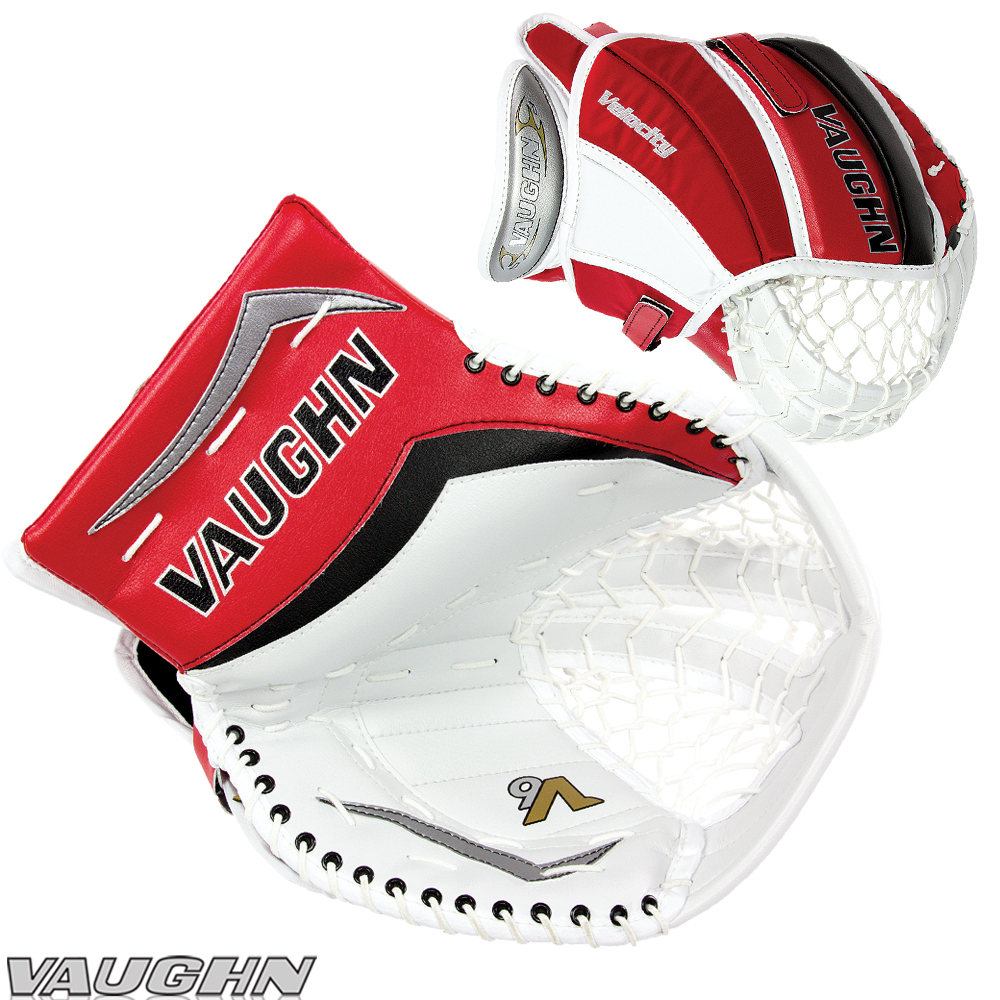 With added padding in wrist strap for comfort and a hex mesh inner liner that gives a moisture control, the Velocity V6 is specially made to meet the needs of intermediate level goalies for which protection and comfort are paramount.




The CCM Extreme Flex II 860 is a glove that delivers comfort and flexibility.
Featuring a 600 break angle with middle hand closure for mobility and a game-ready flexibility, the Extreme Flex II 860 lives up to its name as a professionally crafted hockey glove goalies can rely on for seasons to come.




Next up is the CCM Extreme Flex III: a glove precisely tailored to players in need of comfort and adjustability.
With a layered foam that provides comfort alongside a wrist strap to provide adjustability, the Extreme Flex III is specifically built as one of the most popular CCM hockey goalie gloves on the market that's sure to provide top-of-the-line performance.




Finally, rounding out our list at number 1 we've got the CCM Extreme Flex 4.
With a classic look and absolute reliability, this CCM hockey glove is ready to take on whatever you throw at it and whatever pucks fly at it. The goal-ready flex and layered foam ensures both comfort and flexibility that the Extreme Flex 4 will feel like an old friend - and a new hero - as soon as you put it on.
Subscribe to SidelineSwap Blog
Get the latest posts delivered right to your inbox.