The 6 Best DeMarini Baseball Bats For 2023
Since founded in the 1980s, DeMarini baseball bats have been around for decades and have been a household name in baseball ever since. While they certainly don't need our help in selling their products, we wanted to help you understand what makes them so special and which ones are the best for your needs. With that said, here is our list of the 6 best DeMarini baseball bats for 2023.


Starting off at number 6 is the DeMarini Voodoo Overlord.
Utilizing the same technology found in the current Voodoo family of bats, the Overlord is built to be one of the most popular models from DeMarini. Featuring the ION V End Cap that provides vibration reduction and an RCK knob for added comfort, this balanced baseball bat is sure to meet your demands on the field and is perfect for any bat speed or skill level.


Coming in at number 5 we've got the DeMarini Voodoo One Balanced.
The Voodoo One is a balanced, lightweight baseball bat that provides the perfect balance for your swing. Featuring an extended handle and a reaction end cap that delivers enhanced bat speed, this bat creates the ideal impact zone for hard hits. Even better, the RCK knob also adds comfort to each swing and makes gripping easier.


Next up is the DeMarini CF7: a bat precisely designed for players who want superior comfort and faster swing speeds.
With an RCK Knob for long-lasting comfort alongside a low pro end cap for improved balance, the CF7 is made to provide baseball players the best of both worlds when it comes to faster swing speeds and a more comfortable, responsive feel.


Sliding into our countdown at number 3 we've got the DeMarini CF Zen.
The iconic DeMarini CF Zen is a bat made for players seeking optimal balance and a sweet spot for every swing. With a 3Fusion End Cap, it's engineered to give players the best of both worlds when it comes to power and performance. Additionally, the Paraflex Plus composite construction makes the CF Zen more responsive than ever.


The DeMarini CF8 is a bat that ensures superior comfort and more vibration reduction.
Expertly crafted with an RCK Knob that provides exceptional comfort alongside a Paradox + carbon fiber composite barrel to enable faster swing speeds, the CF8 is specifically built to provide baseball players with the same high-tech features used by the pros.


Finally, rounding out our list is the DeMarini CF: a bat precisely made for players seeking a massive sweet spot and increased barrel performance.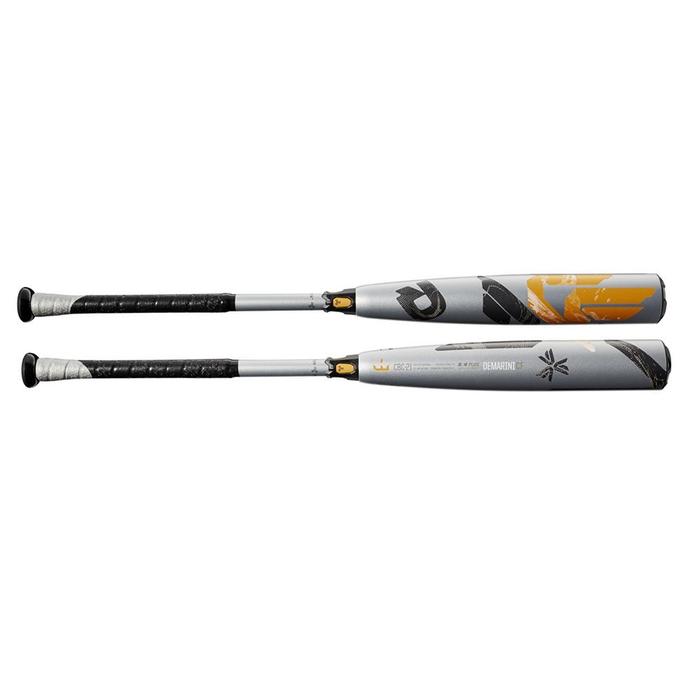 Formerly the CF Zen, DeMarini CF baseball bats are a newer, more modern take on the popular line and are designed for the strongest players who want the most flexibility on the field. Built with Paraflex Plus composite construction for a massive sweet spot and Fusion Connection technology for improved energy transfer, these bats are expertly crafted to provide any baseball player with superior durability and long-lasting performance.



Subscribe to SidelineSwap Blog
Get the latest posts delivered right to your inbox.