The 7 Best Softball Bats for 2023
First played in 1887, Softball has been a beloved sport in America for generations. While the game itself has history spread across three centuries, softball bats have not always been nearly as advanced as they are today. Softball players have come a long way as the sport has become faster and more competitive so not surprisingly bat manufacturers have had to keep up and have been busy packing a lot of new technology into their bats to make them the absolute finest on the market. With that being said, let's check out 7 of the best softball bats you can take to the field in 2023.
Starting off our list at number 7 is the Easton Mako.
The Easton Mako is a bat loaded with innovation. Constructed with TCT Thermo Composite Technology which allows for a larger sweet spot and ConneXion technology to provide more ultimate vibration control, the Mako is designed for easy, powerful hitting without hurting your hands. This 2-piece bat features an aggressive high-performance design equipped with a large sweet spot and extremely fast swing speed.
At number 6 is the DeMarini CF.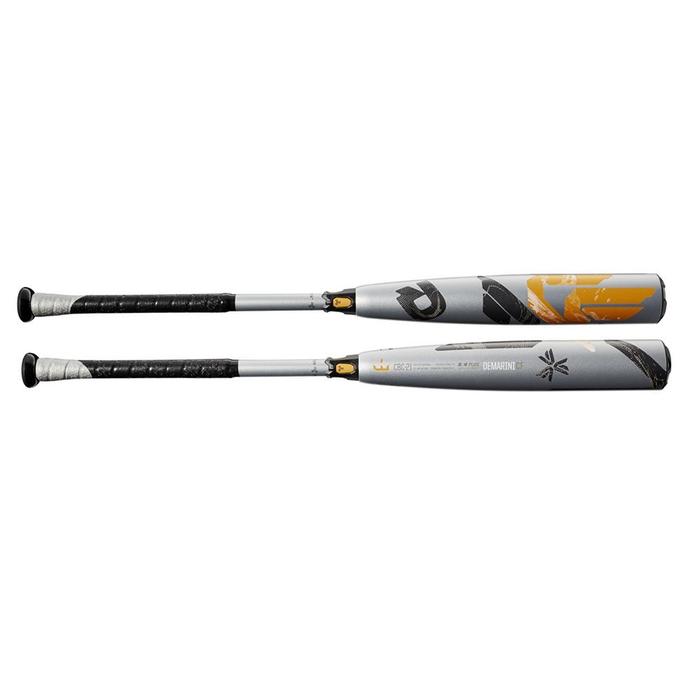 The Demarini CF is an advanced multi-use bat for players who need the best of both worlds. These bats feature Paraflex plus composite barrel technology with a two-piece construction that provides a larger sweet spot and a lower swing weight. They're finished for a long, smooth swing with 3Fusion connection which gives amazing control over their weight distribution as well as vibration dampening properties.
At number 5 we've got the Rawlings Quatro.
The Rawlings Quatro offers high shot power from the reactive outer barrel and a large sweet spot for maximum accuracy. Inner barrel suspension produces greater high swing velocity for hard-hit line drives and driven ground balls. The one-piece aluminum alloy bat uses double-wall molded technology to offer a balanced feel and a more end-loaded design for increased pop and distance.
Next up in our countdown of the best softball bats of 2021, we've got DeMarini's FNX fastpitch bat.
The DeMarini FNX Softball Bat is a high-quality composite softball bat designed with a Parastack composite barrel that perfectly compliments its powerful trampoline-like hitting effect. This technology transfers all your energy into the ball for long-lasting powerful hits that carry over the fence, thanks to its 2-piece design that gives a unique and maximized transfer of energy. The FNX is specially made with all of DeMarini's tried and tested technologies to carry you on top of the game with consistent, powerful hits.
Sliding into our countdown at number 3 we've got the DeMarini CF Zen.
The DeMarini CF Zen is the perfect choice for the elite softball player looking to make a mark on the competition.
The DeMarini CF Zen's thinner handle profile and slightly open bat face give it a more balanced feel, and its versatility allows hitters to use it both for contact hitting or power. DeMarini's 3Fusion End Cap creates an incredible sweet spot with durable Paraflex+ Composite construction for ideal balance. This bat provides exceptional durability and consistent energy transfer for powerful hits with every swing. In addition, a Paraflex+ handle minimizes vibration for cleaner contact and solid ball-to-bat contact.
At number 2 is the Louisville Slugger LXT: a bat that ensures increased cushion and unmatched feel on contact.
Powerful hitters know the difference that a high-performing bat can create. The Louisville Slugger LXT softball bat increases the cushion and gives players an unparalleled feel on contact. Featuring a COPA™ performance end cap that provides an exceptionally large sweet spot and VCX2™ Vibration Control Connection System to give an improved unmatched feel on contact, this bat was specifically built to provide softball players with the same high-tech features used by pro players.
Finally, sliding into home plate at number 1 we've got the Easton Ghost.
The Ghost continues the legacy of a powerhouse lineup of bats from Easton. With an outer barrel that's made from soft, yet high-strength XTX™ Xtra Tough Resin Matrix technology, the Ghost provides durability, flexibility, and extremely low barrel compression. This allows the bat to flex and pops for maximum performance. With 2-piece CONNEXION+™ technology and NITROCELL foam compressed into the handle, the Ghost not only looks good but feels good (in large part thanks to its Ultra-thin 29/32" handle with 1.2mm Hyperskin™ grip). Overall, the Easton Ghost is a truly exceptional bat that's game-ready right out of the wrapper.
Subscribe to SidelineSwap Blog
Get the latest posts delivered right to your inbox.